RAMP Q&A webinar
Posted: 04.08.2023
Image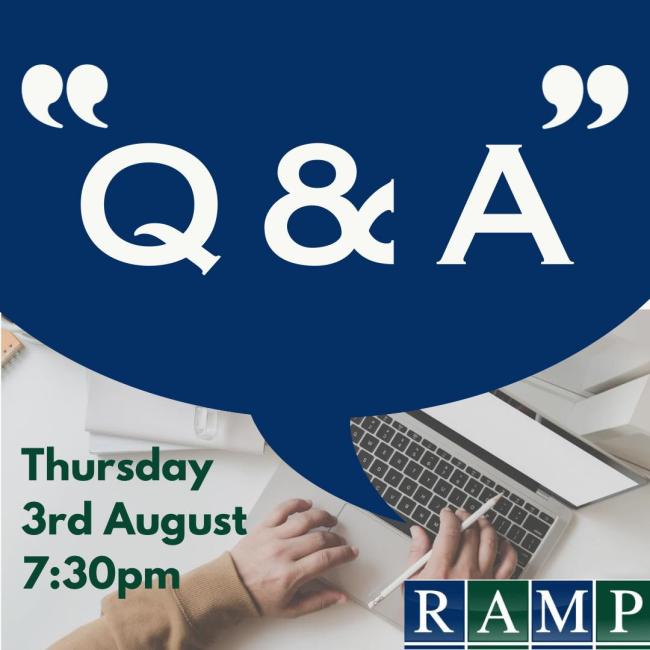 Body
RAMP held a Q&A meeting last night to allow anyone who had any questions to join and speak directly to President Jo Paul and Past President Vav Simon. There was a select group of practitioners who joined us and although there were not many direct questions, the discussion turned to claiming insurance for treatment delivered by MSK practitioners and discussion around autonomy of practice status for RAMP eligible and registered practitioners. There was general agreement that both topics were paramount to the progress of the three registered professions and confirmation for RAMP these topics were integral to the provision of quality clinical services to animals, therefore positively influencing animal welfare.
Although negioations are generally slow, RAMP is still creeping forward and will keep registrants updated on any progress.
It was also explained the difference between and RAMP Accredited Education Provider (AEP) status and a Recognised Education Provider (REP). A full explanation is on the Education page of the RAMP website. It is RAMP policy to encourage as many REP courses as possible to come forward for assessment as these courses can be combined by individuals to meet the full RAMP educational criteria and if we have them mapped we can tell potential registrants immediately how much credit each course can contribute towards RAMP eligibility.
The meeting is part of a RAMP initiative to be transparent and keep our registrants and the wider animal MSK industry informed, we aim to hold these 3 times per year in March ,August and December, so watch out for the next date. Other projects include the maintenance of our social media Facebook and Instagram pages, a biennial Newsletter in May and November, which is sent out to all the professional associations in the hope they will distribute these to their members, but also can be found on the RAMP social media and here on the RAMP website News page.