MSK Regulation from a Veterinary Perspective: Question Time
Posted: 04.08.2022
Image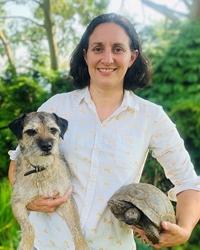 Body
RAMP is refining its policies and want to put a package forward to outline potential regulatory requirements for MSK practitioners, with input from all the MSK Professional Associations.
We want to collect opinions from all stakeholders and started by having a meeting with representatives of the Veterinary industry. The meeting was not to say what we wanted but to listen and to gauge the feeling from the vet's side. We asked four questions and had answers from most panel member for each. There were many more questions we would have liked to ask but we needed to keep the session to one hour. However, from this meeting we can create many more questions which can be asked as time goes on.
The consensus from the panel was that we must be regulated, and they were very supportive of the regulatory structure RAMP has created. While there was sympathy for the unworkable situation and need for vet referral, the fact is that is the current legislation requires referral and without a change in legislation there could be no change of practice. What there was discrepancy over was if we should be autonomous practitioners even after regulation, most of the on the ground vets were open minded with Ben Myering saying this would never be supported by the RCVS.
We were delighted to collect the following panel:
Alison Speakman: The 65th President of BSAVA
Ben Myering Policy and Public Affairs Officer at RCVS
David Mountford: CEO of BEVA
Rachel Mowbray: RAMP Small animal advisor
Tim Davies: RAMP Large animal advisor
Aroon Korgaonkar: Policy Officer at DEFRA
RAMP registrants were invited and allowed to forward questions, but here is a recording if you would like to catch up.
Topic: Regulation of MSK professions from a veterinary perspective
Start Time: Jul 21, 2022 07:05 PM
Meeting Recording:
https://us02web.zoom.us/rec/share/9b_l8ZG1sQaB_94rjQEnB4iSy7yCTiq70WjXu…
Access Passcode: RAMP123!
As you may be aware the Boris Johnson resignation has upset the setting of parliamentary time and it is now looking unlikely there will be a slot to change legislation in this session. This means we are in the dark if there will be a slot within the next 3 years.
If this turns out to be the case RAMP have plans in place to use the extra time to try and evidence the package of regulation that will hopefully deliver sensible working practices for RAMP eligible practitioners.
This will involve collecting as many registrants as possible to prove the industry of MSK allied professionals is willing to be regulated and that the professional standards we have put in place are effective, marketing regulation to the vets and public, and evidencing autonomy is required to improve animal welfare.
Currently it is estimated only one third of eligible MSK practitioners are registered with either RAMP or AHPR, if we are to prove voluntary regulation is robust and competent then we must at least double the number of registered practitioners. If you are unsure why you should join a register, then please contact: info@rampregister.org for more information.