RAMP Survey for MSK Practitioners
Posted: 18.06.2022
Image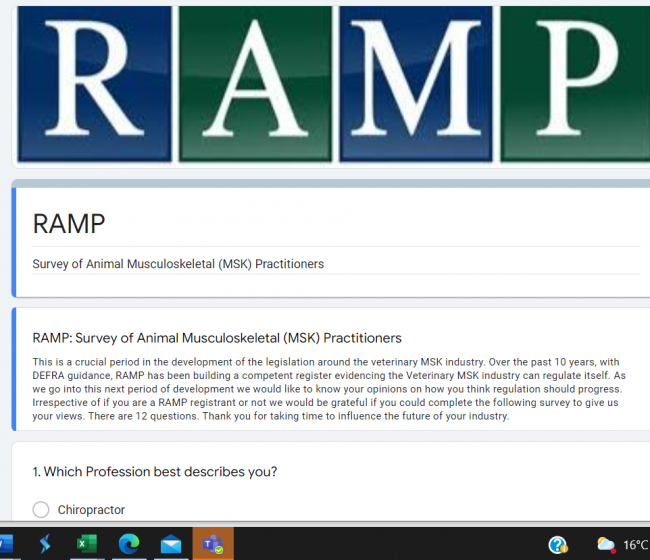 Body
RAMP want to know what MSK Practitioners want in regards to future legislation and regulation. We are a voluntary regulatory body that represents the professions of Chiropractic, Osteopathy and Physiotherapy in animal practice.
By completing the survey to add your voice to the debate. If you are a MSK practitioner in the UK even if you are not a RAMP registrant, RAMP wants your opinion.
It should take no more than 10 mins to complete and is anonymous.