Thank you NEWC !
Posted: 10.04.2022
Image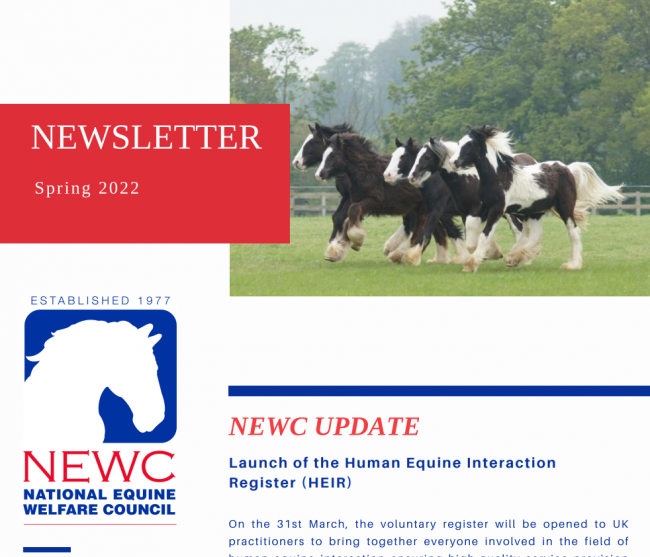 Body
RAMP are delighted to be included in the National Equine Welfare Councils (NEWC) Spring Newsletter.
NEWC was founded in 1977 and established as an important point of contact on equine welfare in the UK. Building on its beginnings as a forum for equine welfare organisations to discuss welfare issues, exchange experiences and air views, NEWC has evolved to become a united voice on equine welfare matters and continues to increase its advisory and education scope.
As a not for profit organisation that is primarily concerned with animal welfare and using 'Gold Standards' musculoskeletal allied professionals to provide rehabilitation care, RAMP aligns with NEWC and it aims and objectives.
RAMP look forward to working more closely with NEWC in 2022