Meet the RAMP Council
Subtitle 1
Committed to Ensuring Best Animal Care
Subtitle 2
A Voluntary Group Representative of the Industry
Body title

Meet the RAMP Council
Become a RAMP Council Member
The RAMP Constitution defines Council Members' terms of office so that we can bring in new skills and experience and boost the group's energy, each year positions become available if you would like to express an interest to work on the Council please contact us.
Image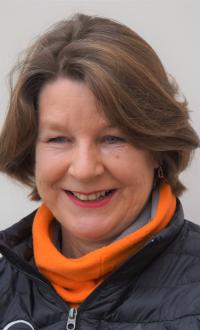 Jo Paul
Postnominals
MCSP, HCPC, ACPAT Cat A
Jo is a Chartered Physiotherapist specialising in the treatment of equines, she is primarily a clinician with a background in training event and point-to -point horses, she has a BHSAI qualification, has been a registered Centred Riding Coach and listed BD Dressage judge. She has a special interest in the prevention of injury and re-habilitation and treats hairy ponies and elite equines with equal care and attention.
Jo has been a clinical educator on all three of the UK Veterinary Physiotherapy MSc programmes and delivers post graduate courses for clinicians worldwide.
Image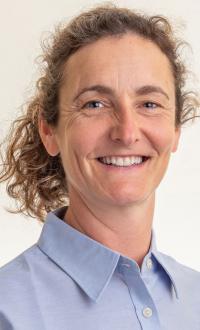 Sarah Sharp
Postnominals
MChiro, PDAC, MRCC,LRCC(Animal).
Sarah Sharp Mchiro, PDAC, MRCC, LRCC (Animal)
After 20 years of working in the city for a top tier investment bank Sarah finally escaped and pursued her passion for helping people and their animals. Sarah is a Doctor of Chiropractic for both Humans and animals. Having graduated from the McTimoney college of chiropractic Sarah then went on to study animals and graduated as a Veterinary Chiropractor from Options for Animals in the UK. Sarah is registered with GCC, MCA, IVCA, BVCA and RAMP.
Having owned and competed horses across a variety of disciplines over the years Sarah has a keen interest in looking after both the horse and rider and the interaction between them. Sarah is extremely passionate about providing the very best care for animals and is keen to further the research base and raise awareness of the high standards of RAMP registered musculoskeletal practitioners for animals both large and small, helping to drive the profession forward.
Presently Sarah overseas the Application process for RAMP.
Image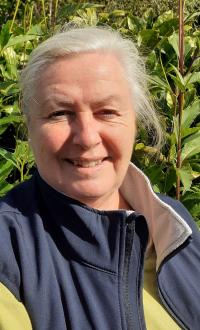 Vav Simon DC AMC FRCC, Past President of RAMP is a Doctor of Chiropractic for both humans and animals. As a long-qualified practitioner, she has both lectured and examined on the course that trained her and has many years' experience sitting on council for the professional association. As past President of the McTimoney Chiropractic Association animal group and past Director of Academic Affairs of the Royal college of Chiropractors Animal Faculty she gained the knowledge and skills to found RAMP.
Image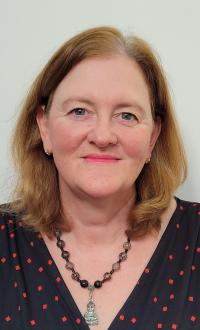 Amanda Stears
Postnominals
MSc PHE, BSc(Hons)Physio
Amanda Stears MSc Professional and Higher Education, BSc (Hons) formerly Physiotherapy Lecturer and MSc Placement co-ordinator Physiotherapy in the Dietetics, Nutrition & Biological Sciences, Physiotherapy, Podiatry & Radiography Division. Queen Margaret's University, Edinburgh. Amanda developed BSc and MSc modules within her faculty.
Image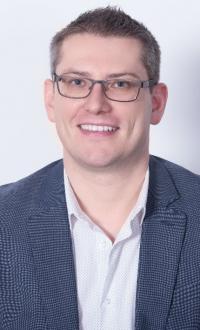 Position
Consumer of Therapies Representitive
Dr James Harrison
Postnominals
(Chiropractor) LL.B(Hons), MChiro, MMCA, LRCC
James is a registered Chiropractor and clinic owner. When not adjusting patients, he is trained as an expert witness for the Chiropractic profession, teaches at the McTimoney College of Chiropractic, speaks at health and wellbeing events and offers independent advice to the McTimoney Chiropractic Association Peer Review and Ethics Committee (after having sat on its executive committee previously). Prior to qualifying as a Chiropractor, James trained as a lawyer.
James joins the RAMP committee as a lay member in the belief that his objective skills and experiences can provide assistance to the training, regulation and awareness of Animal Practitioners. Though he no longer looks after animals himself, his passion to join the committee lies in boosting the recognition and awareness of animal musculoskeletal practitioners and ensure they get the recognition they deserve in line with their own training and experience.
Image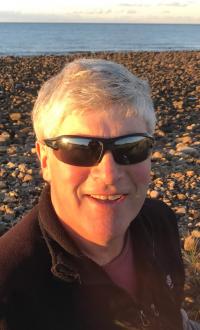 Position
Large Animal Veterinary Advisor
Tim Davies
Postnominals
MRCVS, CertEP
Tim worked in clinical practice on the Scottish/English border for over 30 years. His major interest is equine athletes, and horses involved in equestrian sport. Professionally, the highlight of his career was attending the Athens Olympics in 2004 as the Brazilian eventing team Vet.
He now works with racehorses at the British Horseracing Authority.
He is a passionate believer in a team approach to equine therapy and has worked alongside very talented, capable personnel from allied professions and considers the multidisciplinary approach has without doubt assisted his work and benefitted his patients significantly.
RAMP gives him the opportunity to further develop and encourage strong relationships to the benefit of all our professions.
Image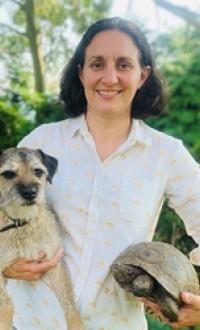 Position
Small Animal Veterinary Advisor
Rachel Mowbray
Postnominals
BVSc MRCVS, CCRP
Rachel is Clinical Director and Veterinary Surgeon at Leadon Vale Vets
Image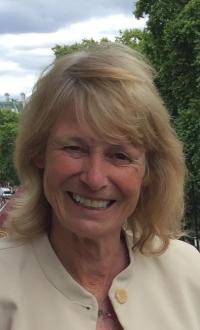 Julia Brooks
Postnominals
MSc DO (Hons)
Julia qualified from the British School of Osteopathy in 1983, joining a practice that encompassed both human and animal osteopathy. She completed a master's degree in osteopathic medicine in 2002.
She has lectured nationally and internationally at postgraduate level and has been involved in master's programmes and postgraduate diplomas in both the development stages and as an external examiner for the University of Wales.
She has published research papers and co-authored books on the subject of osteopathy for animals, including publication of Osteopathy and the Treatment of Horses.
Image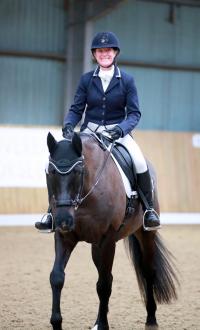 Position
Co-opted Treasurer and Compliance Officer
Sonya Nightingale
Postnominals
MCSP, HCPC, ACPAT Cat A
Sonya is a Chartered Physiotherapist with a private practice treating both humans and animals in North Wiltshire.
As one of the Founders of RAMP and the inaugural President she was heavily involved in RAMPs early years and creation. Her passion for raising standards and publicising RAMPs aims and objectives, means that she is still involved in PRevents and helping RAMP run smoothly by providing constitutional advice.
As a clinician her main field of expertise has become the care and mobilisation of the equine spine for all equines from happy hackers to elite athletes.
Image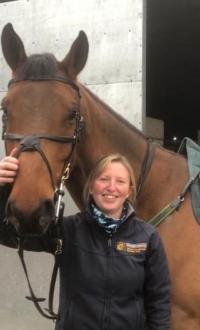 Position
Co-opted Veterinary Physiotherapist
Alice Frampton
Postnominals
MSc Veterinary Physiotherapy
Alice is a member of the NAVP she completed her MSc. Veterinary Physiotherapy at Harper Adams after a BSc. Equine Science degree at Hartpury.
Alice runs a busy Equine physiotherapy business in South Somerset treating a wide range of horses and enjoys the variety an average week can bring. She has a particular interest in the use of evidence-based electrotherapies and is a keen eventing enthusiast, enjoying competing herself at low level and supporting clients on their competition journeys.

Image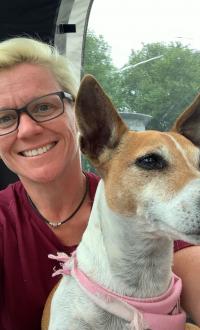 Position
Co-opted Physiotherapist
Lucinda Stott
Postnominals
MCSP, PG Dip Vet Physio
I am a newly qualified Veterinary Physiotherapist from Hartlepool. Qualifying as an ACPAT Vet Physio in June I opened my own clinic in September this year, North East Veterinary Physiotherapy with the focus to specialise in small animals. For all I have not been in practice long, I do have significant transferable skills from previous professions such as the retail and the education sectors. I am confident that all these skills that I can bring to RAMP and support the development of the organisation.
Image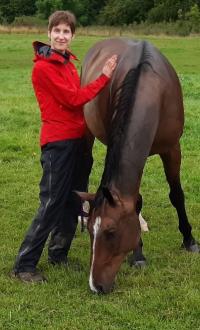 Position
Co-opted Physiotherapist
Dr Yael Jenny Barron
Postnominals
BSc(Hons), MSc, PhD, PhD, DRSM, PgDip
My name is Dr Yael Jenny Baron - I go by Jenny. I am a Chartered Physiotherapist and Veterinary Physiotherapist. I have been involved with riding and studying horses for the majority of my life.
I completed a BSc (Hons) in Equine Science in 2002 and a PhD looking at the development of laminitis in horses at pasture in 2007. In 2018 I completed my second PhD in human biomechanics.